Feedback about our Export More sectoral plans:

"Every transformation requires a lot of work, and B2Brazil is carrying out this digital transformation in commerce in general with great effort, and today our company is exporting to the world. Together with B2Brazil, we build this reality. Congratulations to the whole team!"

Alpin Club Coffee
Working with B2Brazil since July 2021
"Through B2Brazil we have received contacts from buyers interested in our branded and private label products on a daily basis. We certify that the plan has the best cost x benefit and is generating results. In a short time, we have made export sales to Canada of US$ 8,000 and to Aruba of US$ 3,000, and we are in negotiations for additional sales. We affirm that the B2Brazil platform generates results. "

Active Base
Export More! Fitness Fashion
"The platform is intuitive, easy to use and assimilate. In 2019, we closed many sales through B2Brazil with companies from Chile, Peru, South Africa, USA, Bolivia, France, Angola and also from Brazil. About 90% of our sales were from international companies. We have been members for many months and it is a primary reason for focusing resources on exports. "

Amorelie Lingerie e SiltiBeachWear
Exporta Mais member since 2018
"With B2brazil I managed to start exporting, first, to Mexico, and then to Venezuela. Whenever necessary, I was extremely well supported by B2Brazil's client success manager. I have been surprised by the results, and I am very pleased with the services I am receiving. "

Mais Mar
Attending B2Brazil from Outubro de 2019
"I would like to thank the attention given to our company since the beginning of our membership. In our first 30 days, we received 85 buyer contacts requesting information about our products, and from these contacts, we received 5 firm orders from customers from Chile, Myanmar, USA, Ecuador and Puerto Rico. At this moment in the world, working with the B2Brazil team has given us increased opportunities."

Conceito Fashion
Working with B2Brazil since April 2020
"We have been working with B2Brazil since February 2020 and the platform has helped us to expand our reach to new markets. Through B2Brazil, we have managed to do business with Costa Rica, Porto Rico, Mexico, Chile, USA, Canada, Spain, Holland, Austria, Czech Republic, Portugal and Ecuador. "

Luciano André Dias
FASHION CONCEPT
"B2Brazil is a serious company focused on the expansion of Foreign Trade. Their platform is easy to use and generates good results. We managed to generate sales in Latin America (Argentina, Uruguay, Chile, etc) through the platform!"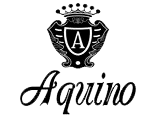 Mariaquino
Working with B2Brazil since August 2018
"Becoming Export More! Clients on the Platform was a great investment, especially during the pandemic period, and sustained our business during this period. I have closed sales to Puerto Rico, the United States and Mexico, and we are in advanced negotiations with Argentina, Chile, Peru, Colombia and the Dominican Republic. I receive numerous buyer leads / RFQs daily, and I know that I still can sell a lot more."

Ibiza Praia
Working with B2Brazil since March 2020
"We are happy with the platform because it is generating a lot of contacts and deals. We recently closed sales to Peru and we are advancing with a buyer from Tunisia. B2Brazil's client success team gives great support. I recommend their platform and services!"

Cosmetics potential
Export More!